One of my biggest pet peeves in TS2 is that the farm fields are "effects" and thus can't be seen from within the lot. I mean really? That is a pretty major piece of atmosphere adding deco there, which a lot of us have spent a long time setting up to have exactly the right feel to it, and yet once you are in the lot your atmosphere just vanishes. It is also more than a little annoying that the farm fields are huge and you can't make anything but a square out of them.
I finally got tired of my atmosphere having to be "close enough" and going *poof*.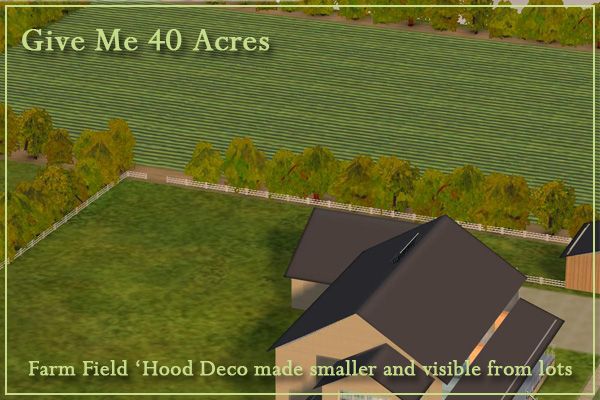 Really, with the size of these now it is closer to 1/4 of an acre, but who is really counting? I cloned the dirt road from
Criquette's Decorative Road Set
and applied textures from the Maxis Farm fields.
( More pics and a Link this way )